Trusted Garage Door Repair in Bowie
Looking for garage door repair company near you? 495 Garage Door provides garage door services to residents in Bowie MD. We have serviced the garage door repair and installation needs of customers in Bowie since we began our company. We have many happy customers in Bowie. Our office is in Silver Spring MD  and is within 45 minutes drive from most homes in the city of Bowie.
Our attention to detail and the commitment to prioritizing the needs of each customer have been the driving force behind our company's success. A steady stream of satisfied customer referrals has made us a trusted name in the field.  Every call seeking to repair a broken cable, garage door opener, or complete a new installation from the major garage door brands is treated with professionalism, courtesy, and respect.
Why choose us?



 ACCURATE AND RELIABLE QUOTES
495 Garage Door prides itself as repair and installation experts for garage doors, we offer a wide range of garage door services for a fraction of the cost quoted by many other companies. Our customers express their satisfaction at receiving prompt, over the telephone, upfront quotes for all their garage repair and installation needs.



 COMMITTED TO CUSTOMER SATISFACTION
Customer satisfaction is our absolute guarantee. This means reliable, efficient service and competitive pricing. No surprises and no hidden fees.
 EXTENSIVE GARAGE DOOR EXPERTISE AND EXPERIENCE
Experience matters! Our years of experience in the garage installation and repair business have set us apart as experts in the field. We take care of all your routine or emergency repair needs, new installation projects and many other related services. If you have an installation or repair need, we can help.
Choose 495GarageDoor for all your garage door services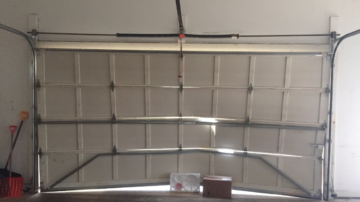 Emergency Garage Door Repair Our garage door repair services meet or exceed industry standards Garage door accidents do happen. When accidents occur you need the skill and expertise of an experienced team. We will provide prompt and hassle-free …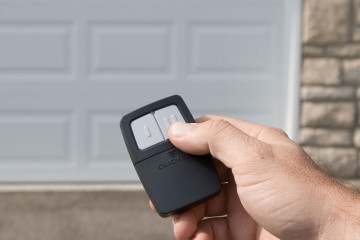 Garage Door Opener RemotesRely on us for fast repair service Every homeowner relies on the convenience of a working garage door opener remote. When your remote needs repair, you can count on 495 Garage Door to provide you with prompt repair …
Customer Reviews
Eli, the technician, was great! He was extremely helpful and knowledgable. He was prompt and professional. Great job! Thanks
Mike, Bowie MD
I was very impressed by the service. Eli did a quick and professional job of replacing the tension spring on our garage door. I highly recommend them for their quick response, professional service, and extremely fair pricing.
E. Miller, Bowie MD