Do you live in Herndon VA or any of the surrounding VA neighborhoods? Are you looking to replace your home or business garage door, are you looking for a local garage door expert? Perhaps you have been shopping around for affordable garage door installation prices. Call us at 495 Garage Door 703-291-4437 to discuss pricing options with you. Request a quote and learn about our affordable garage door installation service in Herndon VA. 495 Garage Door specialize in affordable garage door repair, parts installation, new garage door opener installation, and emergency repair in VA, MD and D.C. If you live in Herndon or any of the surrounding towns such as Ashburn or McLean, we can offer our expert garage door services and emergencies.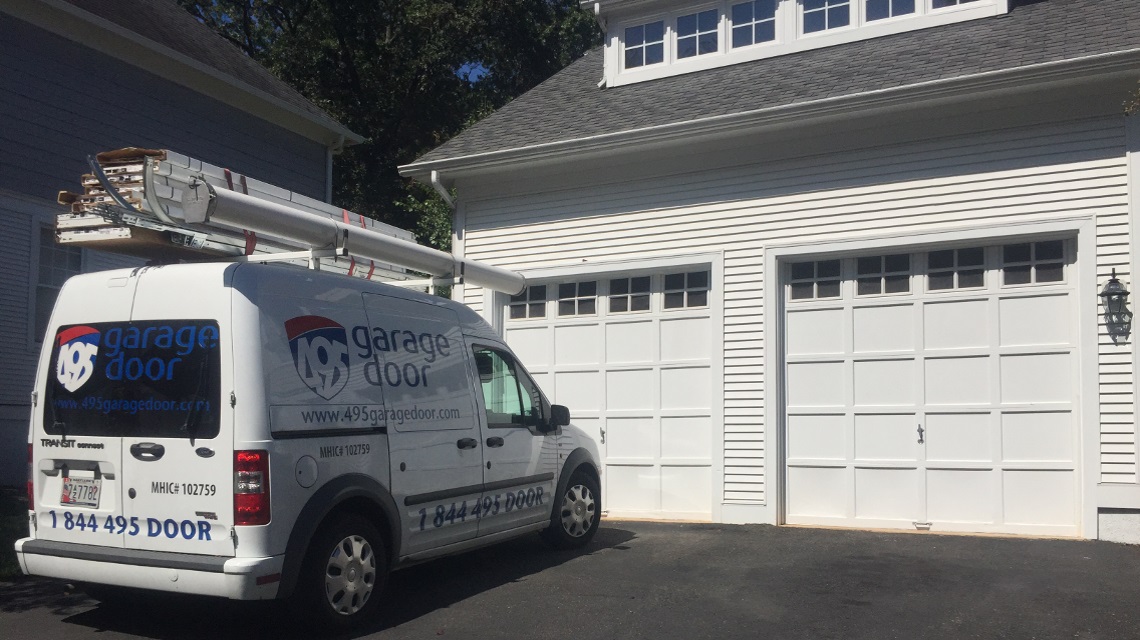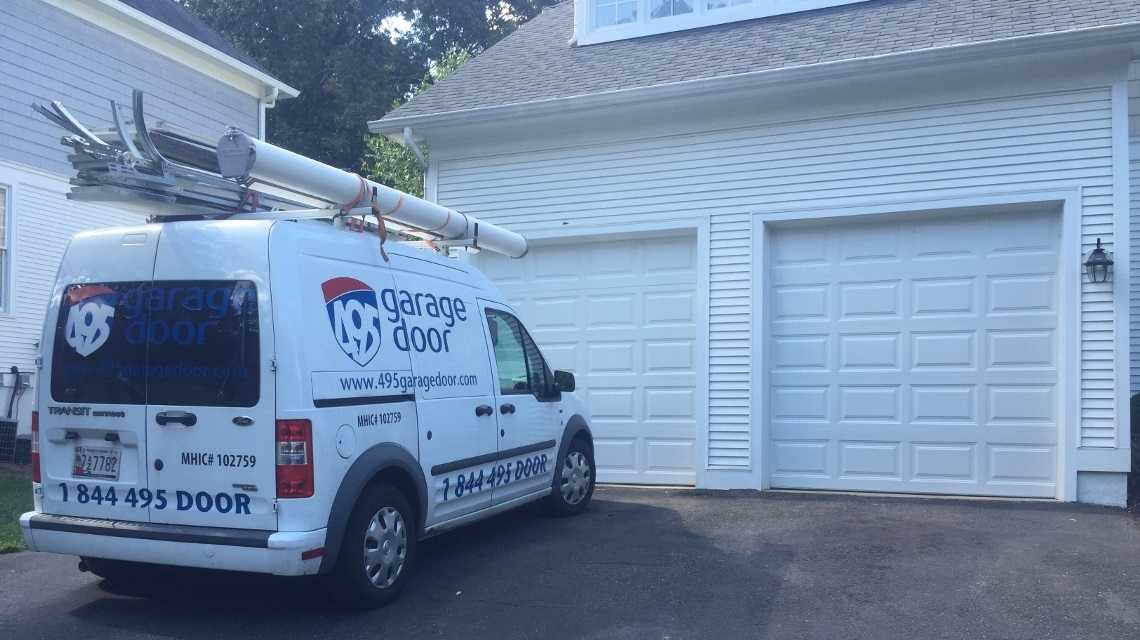 Customer Testimonials
So grateful to 495 Garage Door repair. Eli was incredibly personable, professional, and committed to customer service. Our broken and jammed door would not close. Eli took the time to secure our home overnight while obtaining the new door we needed. Our install was a challenge due to space constraints, but Eli and his partner took the time to do the job properly. Bonus - he made the remote in my car work after our trying for a year! Thank you, Eli!
Melissa J., Herndon VA
Small things mean a lot to me, and a lot of small things done right deserves a lot of credit. Eli was very professional in all these small ways: called to tell me he was 15-20 mins out, and then called me again when he pulled up to my house (well within the window of time I was given); he handed me a business card as he introduced himself; his appearance was neat and professional in his "495 Garage Door" jacket; he listened carefully to the problems I described; he accurately diagnosed my problems, and then he explained & showed me what he was doing; the whole time he was in my garage, he was very friendly and respectful of my property; he asked at least a couple of times if there was anything else he could do or if I had any other questions for him; he sent me an electronic receipt from his hand-held device, then asked me if I wanted to check my e-mail to make sure I got it. If I owned a company, Eli was the type of employee I would want interacting with customers and representing my business. I put "495 Garage Door" in my phone, and will definitely recommend them to anyone wanting professional garage door repairs.
Gary L., Herndon VA