#1 Garage Door Repair Company in Washington DC
495 Garage Door is a local garage door repair company in Maryland that services customers in Washington DC. We are a full-service garage door company and local dealer for Clopay Garage Door. Our services include emergency repair services and installation of garage doors. Our focus is always on providing quality customer service to our customers.
Our technicians are fully trained and equipped to meet all the installation and garage door repair needs of our customers. 495 Garage Door follows the strictest garage door safety standards. We are committed to providing local residents the most efficient routine, and or emergency garage door services for an affordable cost.
Why choose us?



 ACCURATE AND RELIABLE QUOTES
495 Garage Door prides itself as repair and installation experts for garage doors, we offer a wide range of garage door services for a fraction of the cost quoted by many other companies. Our customers express their satisfaction at receiving prompt, over the telephone, upfront quotes for all their garage repair and installation needs.



 COMMITTED TO CUSTOMER SATISFACTION
Customer satisfaction is our absolute guarantee. This means reliable, efficient service and competitive pricing. No surprises and no hidden fees.
 EXTENSIVE GARAGE DOOR EXPERTISE AND EXPERIENCE
Experience matters! Our years of experience in the garage installation and repair business have set us apart as experts in the field. We take care of all your routine or emergency repair needs, new installation projects and many other related services. If you have an installation or repair need, we can help.
Choose 495GarageDoor for all your garage door services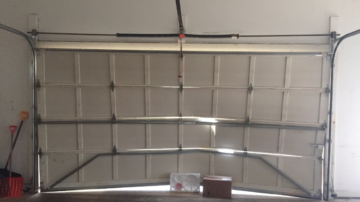 Emergency Garage Door RepairOur garage door repair services meet or exceed industry standards Garage door accidents do happen. When accidents occur you need the skill and expertise of an experienced team. We will provide prompt and hassle-free …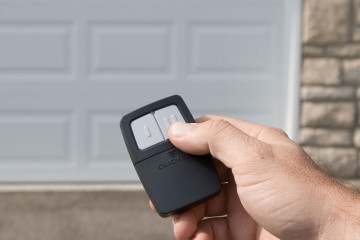 Garage Door Opener RemotesRely on us for fast repair service Every homeowner relies on the convenience of a working garage door opener remote. When your remote needs repair, you can count on 495 Garage Door to provide you with prompt repair …
Customer Reviews
This company is a preferred partner with my home warranty. Although my issue wasn't covered by my warranty, the representative referred me to 495 Garage Door to help me address my broken spring. After receiving service and repair work, it totally makes sense why my warranty company has partnered with them--expert-level service and repair. Professional and knowledgeable, the technician named Ron offered recommendations, made the requested repairs, and conducted preventative maintenance on the rest of my door. I was completely impressed with the level of attention and detail I saw. Many thanks to Ron and the rest of the 495 team! I greatly appreciate it.
Randy B., Washington DC
495 Garage Door did a great job. ANOTHER company came out to do initial repair, but never came back to finish the job. I called 495 Garage Door, they gave me an estimate, scheduled the repair, called in the time window scheduled and did a great repair. It took Eli 2 hours to complete but he said within the estimate. Good customer service! Good job! Very reasonable repair cost! Highly recommend this company for garage door repair.
Daniel M., Washington, DC