Professional Garage Door Service in Germantown MD
495 Garage Door, a garage door installation and repair company, caters to the residents of Germantown, MD and the surrounding communities. From our convenient location in Silver Spring, we deliver unmatched, professional service whether you are looking to upgrade your garage's appearance or to repair your current door. 495 Garage Door is your best full-service option in Germantown if you want superior products and expert service.
Our team of professional technicians is thoroughly trained and equipped to deal with any and all of your garage door needs. Our staff adheres to the strictest safety guidelines in order to protect both our customers and our personnel during installation and afterwards. We are fully aware that behind every call is a local family looking for efficient service at a reasonable price.
If you're looking for local garage door experts, our professional team of mechanics is located throughout the state of Maryland serving Gaithersburg, Germantown, Annapolis and surrounding towns.
Why choose us?
 COMPREHENSIVE GARAGE DOOR EXPERIENCE AND EXPERTISE
Experience goes a long way in our industry. After working with many of the top brands for years, 495 Garage Door is a trusted and respected name in the garage door business. Our name stands for quality products and top-notch expertise at a price you can afford.



 ACCURATE AND RELIABLE ESTIMATES
One of the things that sets 495 Garage Door apart is our ability to offer such a complete range of garage door services at a much lower cost than other companies. Moreover, our customers frequently express their satisfaction at receiving accurate and reliable estimates for their various garage door needs.



 DEDICATED TO CUSTOMER SATISFACTION
We guarantee customer satisfaction through our prompt, reliable service and our competitive pricing. We know that customers don't like expensive surprises or hidden fees. For this reason, we strive to be as upfront as possible and to address our clients' concerns fully and without delay.
Choose 495GarageDoor for all your garage door services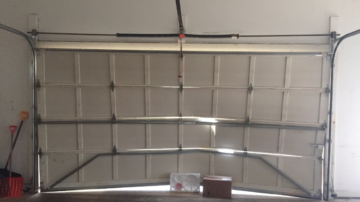 Emergency Garage Door RepairOur garage door repair services meet or exceed industry standards Garage door accidents do happen. When accidents occur you need the skill and expertise of an experienced team. We will provide prompt and hassle-free …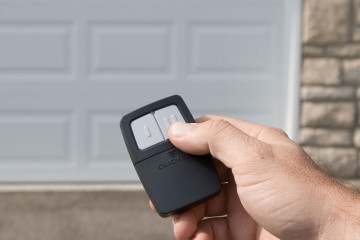 Garage Door Opener RemotesRely on us for fast repair service Every homeowner relies on the convenience of a working garage door opener remote. When your remote needs repair, you can count on 495 Garage Door to provide you with prompt repair …
Customer Reviews
This is the second time I have used this company. Today my garage motor sprocket went bad at a terrible time and my house could not be secure. I called the number I had from the previous experience and thankfully within a couple of hours someone was at my house to take care of the problem. The technician that arrived at my house was Ron. He offered recommendations, made the requested repairs, and conducted preventative maintenance on the rest of my door. I was very impressed to see how familiar he was with the work he was performing to the point I told him that I was sure he had done this "twice in the past". I would recommend these guys any day.
Fernando, Germantown MD
Roman replaced a 20 year old Genie open with a new upgraded model we purchased on our own. He was fast and professional and now the door operates faster, smoother and quieter than ever. Thanks Roman!!
Robert M., Germantown MD